In this era of growth and development, Delhi is the intellectual hub for entrepreneurship in various fields like Information Technology, Textiles, Logistics, Call centers, Publishing Houses, etc. Among all the states and Union Territories of India, Delhi ranks much higher than all the other areas.
Delhi always ranks at a higher spot in the Sustainable Development Index chart which is released by the Union Government every year. Since Delhi is the capital and comes under the direct supervision of the Centre, it has a special status and a good infrastructure.
For the rise of new thoughts, new entrepreneurs, and new companies various schemes have been launched and this encouragement has proven to be a very important factor for the rise of Delhi and carving a place out in this niche.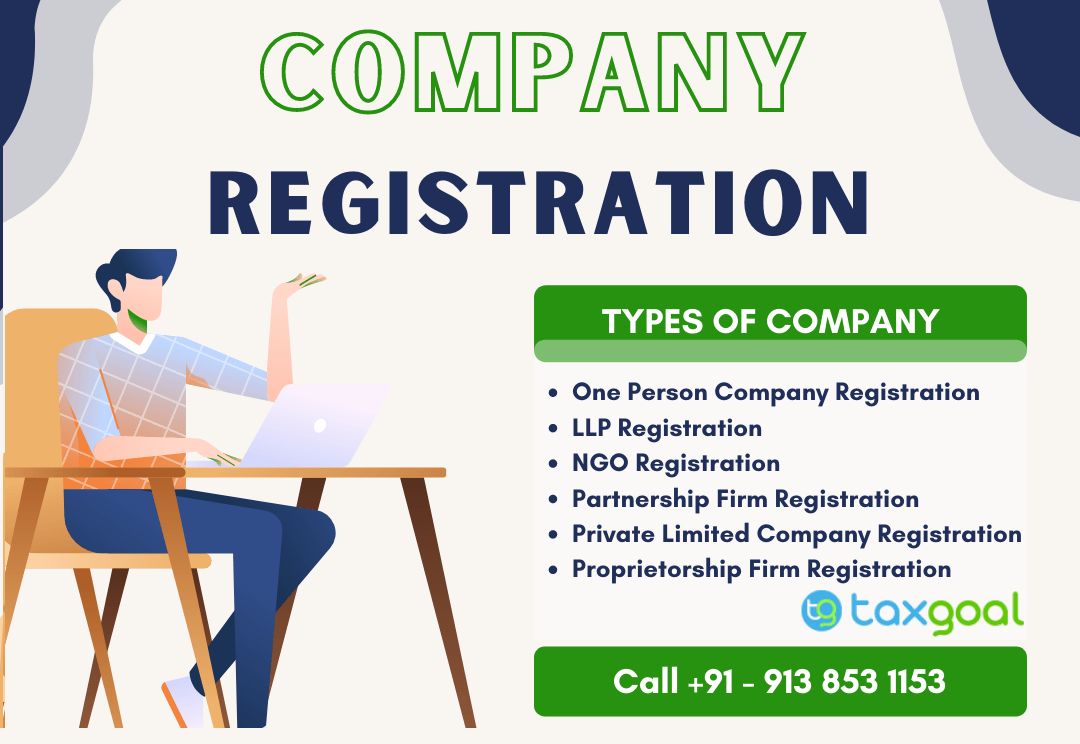 Ways of Business Registration in Delhi
The following ways to register a business in Delhi are:
● Proprietorship Firm Registration
● Partnership Firm Registration
● One-Person Company Registration
● Limited Liability Partnership Registration
● Private Limited Company Registration
Now, let us understand the various important criteria and the other basics on the Business Registration in Delhi:
Proprietorship Firm Registration
There are various types of business registration, out of which proprietorship firm registration is the most common and simplest form of business firm registration where the whole ownership of the company or the business is of only one person.
Only one person gets to run the business. This kind of firm registration is very cost-effective and requires some criteria. The credentials which are required for proprietorship firm registration are address proof, pan card id, identity card, etc. This can be availed either by getting GST Registration or MSME Registration within 5-7 working days. or weekdays.
Partnership Firm Registration in Delhi
This kind of firm registration is a very special kind of bond agreement between two or more partners in which each partner has to invest a certain amount of capital in the joint business venture. Partnership Firm Registration is one of the most important and preferable forms of firm registrations in Delhi and it is very cost-effective. Only documents like identity cards, pan id details, and address proof of the partners are required.
These firms follow the Indian Partnership Act of 1932 and it takes around 7 -10 working days to get registered.
One Person Company Registration
One Person Company Registration in Delhi is comparatively a newer concept if you want to get a company registration and own a business without any intervention from anyone. One-person Company Registration has only one boss and is one of the most desired and sought-after forms of registration in Delhi.
A person of Indian origin, with residency details of him living in India. To initiate the One Person Company Registration in Delhi details of the company name, type of business venture, identity, and address proof of the Head person of the company and the nominee and the address details of the registered office are required.
After the registration process is done, then post compliance has to be completed such as filing of an annual return form, Auditor appointment, and financial statement in the registration office before the deadline.
Limited Liability Partnership Registration
This kind of partnership registration is a kind of new concept for entrepreneurs. In this kind of partnership, two or more persons who invest capital in the business jointly come together with the aim of signing a legal partnership registration deal. Limited Liability Partnership Act of 2008 can be applied to the LLPs which are registered under this particular act.
Private Limited Company Registration in Delhi
A private limited company is a legal company, which unlike other kinds of companies requires a minimum number of two shareholders in order to form a Private Limited Company. This comes under the Companies Act of 2013.
Credentials of the person on whose name the Company is getting registered are required as per the guidelines. Address proof, identity details, and a few other details as listed under the guidelines should be filled in the form.
These kinds of Company Registrations in Delhi are available and these can be done online or offline. Nowadays Digital or e-filing of firm Registration of Forms are done. India has massive growth potential in entrepreneurship and business deals and since the industry is moving at a faster pace, for this reason, these kinds of company registrations are being done regularly on a large basis.